Hello world, today, I am going to share a brilliant way to hack Facebook the popular social media accounts in seconds. There are billions of people using Facebook accounts to meet their relatives, friends, and peoples. They chat with friends, share photos, videos, audios, documents, educational material, and even did business deals through their Facebook accounts. Do you want to see your friends, colleagues, and even girlfriend account what they are talking about in private messages? Is your Girl Friend cheating you or not? It may be possible. Don't worry, and you have to find out the reality and know about your Girl Friend, using the best Facebook account hacking software for Windows.
Download and install the Facebook Account Hacker Software for windows XP, windows vista, windows 7, windows 8, windows 8.1, and Windows 10 both 32/64 bit OS. Keep getting access to your desired person account through this single software, which is entirely free and has no cost for installation.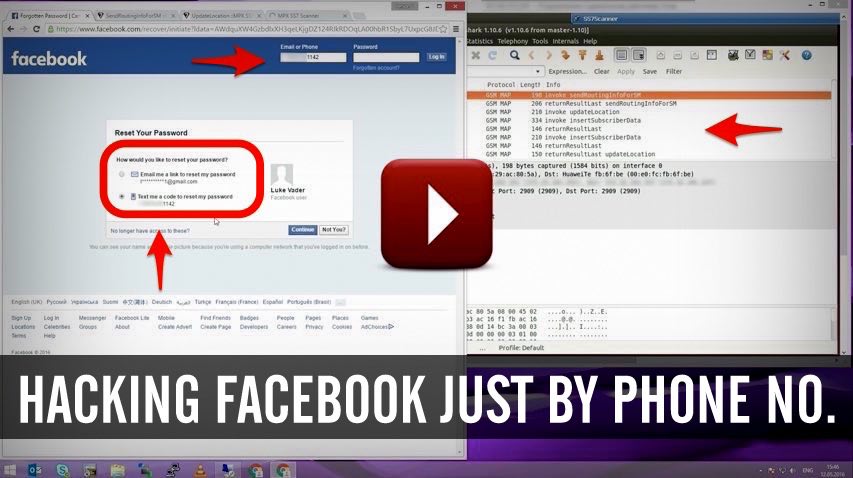 Caution: Do not interfere with someone's privacy. It can lead you to Legal Action by your Government.
Hack facebook account in 1 minute. Facebook password sniper. Its just a waste of time and its a scam! And it do nothing and there are no way that you can hacked people facebook account so easy. Like if you got the password and you try to login but you cant login because you need a code from the account phone number so you cant! And it well do nothing for you and im agin telling you its a scam. The only easy and free account password hack anyone can use to hack accounts from the comfort of his or her home. With Account Hacker v3.9.9 it is now possible to hack Facebook passwords - among many others - in minutes, no hacking skills required! This is the primary driver behind Account Hacker's massive popularity. Login into Facebook through another account and go to the profile page of the account you want to hack. Copy the username or the User ID from the address bar. The highlighted part in the picture below is the User ID. Once you have the User ID, visit the Official Website of Facebook Password Sniper by clicking here.
More, Facebook is a world number social media site, and you think about how it is possible to hack this site privacy. Yes, of course, this is an only social site and never lose their user data. But technology becomes more popular day by day and everything possible with this latest technology. The group of hackers can think and develop brilliant software that can help you hack any Facebook account safely and securely. You can get access to any account to see or check their activities what they are doing behind you. So, must try this software at once for hacking purpose and then you never left it.
Facebook Password Sniper is a tool used to hack & recover a Facebook account by using a technique called Rainbow Tables along with some other advanced algorithms. But don't worry, I am not making this guide too lengthy, if you don't want to know the details of how the tool works, you can just download Facebook password sniper from above link. How to hack a Facebook account, Step by step: If you want to hack a facebook account, the easiest way is, your one and only way to hack a facebook account for free online. Facebook hacking is a relatively difficult concept. Hacking a facebook account requires years and years of programming knowledge and knowledge to facebooks infrastructure.
How Can I Use Facebook Account Hacking Software?
Very simple first of all, you need to download and install the software on your computer.
Launch the new installed hacking software on your Windows PC to enter the user Facebook mail id and click to proceed ahead,
Take a look at the settings before clicking on the start button.
After that, click on the begin button, the tool will start doing hacking work.
And, after a couple of minutes, the tool has shown the real user password in front of your eyes.
After getting a victim password, you need to login to it on a private window, because the receiver doesn't feel that what's doing behind him or her.
Can I use Facebook Account Hacking Software for other social sites?
The answer to this question is YES, this is not only used for Facebook hacking you can use it for other social media sites like twitter, linkedIn, and others. Follows the screen options after installing to successfully hacking victim password very easily and quickly.
This software is not only used for password hacking; you can use it to enjoy its more unique features that already developers added on this version. Those features are as, hack any FB account, freeze accounts, replace passwords, portable version installs on USB drives, muti thread account hacking system, the plugin support to add newest features, easy and straightforward to use, very simple user friendly, support to all windows versions, and you can install it on your android device to hack accounts.
Facebook Account Hacking for Windows 7 Local Disk
Required to hack Facebook username or mail id.
Get Facebook secret word rapid. Step by step instructions to Download Facebook Hack Tool and Use,
First of all, you have to download this application by click on a connection that is given underneath.
And, after downloading this product, rent utilized WinRAR to remove it in an envelope.
Now propelled the video and tailed it and introduced it in your framework.
And, finally open application enters Victim username and taps on Hack Password.
How to Download & Install?
Click this link Facebook Account Hacker Software
Read carefully and click on the download button.
Double click to run the installer file.
Wait for downloading.
Follow onscreen instructions to click on the install button to start the installation.
The installation process will take a short time to install on pc.
When the installation is done, start doing hack FB accounts.
Enjoy, hacking.
Hack any Facebook ids without investing money or following any long process. Download and install the best Facebook account hacking software for Windows on your computer and then start hacking.
Must Read: Best Free Photo Editing Software For Windows 10
Facebook Hacking account software is one of the best tools that let you hack your Facebook ID when you want. There are a lot of Facebook hacking tools available on the internet. But most of them are not working. Facebook Hacking software is free software that cracks a Facebook account password in just one click. It's very easy to use. So download and enjoy the software. By using this software you can crack a Facebook account password with a single click.
Facebook is one of the biggest and popular social media websites around the world. And it's not easy to hack Facebook security without using any technological software. The web developer research users' minds and then developed a brilliant single software named social media hacking software. According to seeing the top FB security the FB hacker tool established include strong features that will beat top security to hack FB account. Now on this page, we will guide you to hack your social media account through a single software. Installing the Facebook account hacking software on your windows to do the hacking jobs effectively. See the below image of the software dashboard when you will install it. Check: Facebook Password Recovery Master
Why People Hack Facebook Accounts?
Hack Fb Password
Facebook hacking software is the best choice for you. Question is raised why people hack Facebook accounts?. The answer is very simple. In a family the parents are might see their children's activities what they are doing online to monitor them. Young peoples are hacking a Facebook account to see their Girlfriend/Boyfriend activities what they are doing behind their back. We talk about a couple, The Husband can check through his wife's Facebook account hack, his wife is faithful and the Wife also checks her Husband's activities online by hacking her Facebook account.
Most of the peoples are share their secret/personal data, interests, hobbies, likes/dislikes with their besties. So, this is the reason why peoples want to get access to other Facebook accounts and want to know everything about others. Facebook Hacking software lets you hack any FB account by its cool features and retrieve the security password. Simply all you have to do by entering the victim's mail address. The powerful features of Facebook account hacking will hack the accounts in a couple of minutes. So, don't waste your time click the below download link to get Social media hacking software for your desired operating system.
You May Also Like: Viber Offline Installer For Windows PC
Supporting Windows:
Download Facebook Account Hacking app on any Windows version. Some of the popular windows OS are listed below.
Windows XP both 32/64 bit, Windows Vista both 32/64 bit, Windows 7 both 32/64 bit, Windows 8 both 32/64 bit, Windows 8.1 both 32/64 bit, Windows 10 both 32/64 bit.
Supported Account Types for FB Hacking Software
Social Networks: supports to hack Facebook Accounts, Instagram, Twitter, Snapchat, Vkontakte, LinkedIn, OK.ru, and Qzone QQ. You will hack all these listed social media accounts easily.
Email Services: Also it supports hacking email accounts, like Gmail, Hotmail, Yahoo mail, Outlook.com, Mail.ru, Live.com, AOL Mail, and different other mail platform accounts.
Instant Messaging: You can't believe, it supports hacking your target's messaging services account. Hack Messenger profile, Skype, Wechat, Sina Weibo, and More.
Download Facebook Hacking Software:
Download Facebook Account hacking software latest version for Windows PC. Facebook is a popular social network & billions of its users all around the world. It's very difficult to hack a Facebook account easily. But today on this page, I am going to introduce brilliant software which is known as Facebook Hacking software. Tap to download button below to get Facebook Hacking software free without any charges. It is compatible with all Windows operating systems. The download link is fully safe and secure from unauthorized files.
Facebook hacking software latest version free download for windows. You can get the direct download link FB Hacking software for Windows 32/64 bit OS. No worry about which operating system you are using. It is compatible with all windows operating systems both 32/64 bit. Download Facebook Account Hacking software right now.
Keep full access to your closest social media accounts with this tool. Take a step to get started work with social media hacking software. It assists you to manage and access the closest FB profile and view what activities perform on social media.
How To Download & Install Facebook Hacking Software?
Before doing something else you must have to disable antivirus.
Now download FB Hacking software from the link.
After downloading extract it using WinRAR.
Open the Facebook hack folder and run Facebook hack v2.4.4.EXE file.
It's time to enter the victim's Email or username.
The final step is to tap on the crack password button and waits for two minutes. Done. Enjoy.
Follow Three Simple Steps to Hack FB Account?
Here we will guide you to hack any social network profile by following three simple steps. You need to download and install the FB hacker software on your computer. After successfully installed an FB account hacker on your system then you will follow three steps to hack any account. See below what kind of those three steps.
Select account type and service provider: Select your desired account who you would want to hack like an Email network, Social Network, or Instant messaging.
Choose your target: the second step is to select your target email address, username, or social network profile link in the below box.
Start Password Hacking: The final step is to click on find password and wait for few minutes. After a couple of minutes, the software will generate your target profile password.
System Requirements
Windows: XP, Vista, 7, 8, 8.1, and Windows 10.
Processor: Core 2 Duo or higher processor required.
RAM: A minimum of 512 MB of RAM is needed.
Hard Disk: 500 MB Free space required in a hard disk drive.
Keep reading: ThopTV for Windows